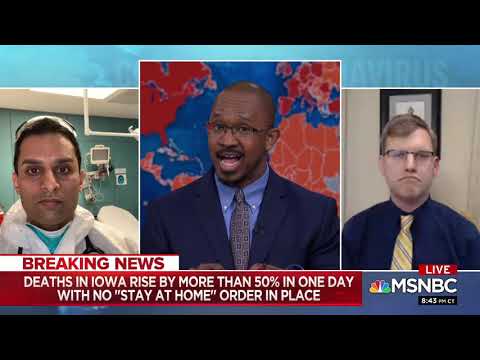 description
Dr. Sudip Bose, an ER physician, discusses COVID-19 in rural areas such as Midland and Odessa on MSNBC on April 5, 2020.
Featuring
Leading Emergency Physician, Media Health Correspondent, and Former Army Physician
With a mission to use his battle-tested experience to help others lead lives of impact, service, and health, Dr. Sudip Bose is a world-leading emergency medicine physician, combat veteran, professor, and entrepreneur. From his experiences in the ER and on the battlefield, he has learned the keys to staying grounded in the face of overwhelm and tackling any challenge with skill and agility. In speeches, Dr. Bose shares stories from his humbling and transformational service in the Army and uses lessons-learned on the front lines from combat to the ER to demonstrate the battle-proven strategies to stay grounded in the face of overwhelming circumstances, lead under pressure, make tough decisions, and achieve peak performance in even the most unconventional environments.